Kingsbury Parish, Somerset
Kingsbury is likely to become the subject of our next village book.
The following is the start of a page dedicated to Kingsbury Parish, which will be updated as progress is made.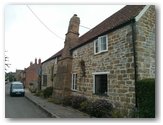 Building Surveys
A summary of vernacular
buildings surveyed
, by SVBRG, in the parish of Kingsbury.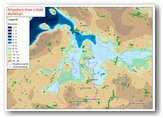 Listed buildings
This map shows all of the listed features surrounding Kingsbury Parish and the ground elevation. Clearly they mostly avoid flood prone land,above 8m.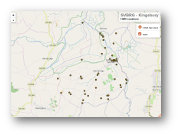 HER Locations
A
map
showing sites on the Historic Environment Record, for Kingsbury Parish. Click points for further information. Note some grid references are not as accurate as they could be.
Historical links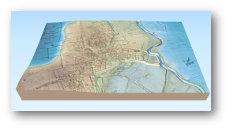 3D Tithe Map Kingsbury Village
This is the tithe map loaded with lidar data so height of the land can be seen. It has been coloured from blue at low lever to brown for higher ground so there is an indication of what might be exposed during flooding. Heights have been exaggerated 5x to allow an appreciation of the terrain.
This is better with a mouse control, it does work to a degree on a touch screen.
Click on "Help" for controls
Historic Sat Nav
If you have a modern mobile phone or tablet with gps then the you can have a historic map
satnav
. Your current position being shown on the historic maps.