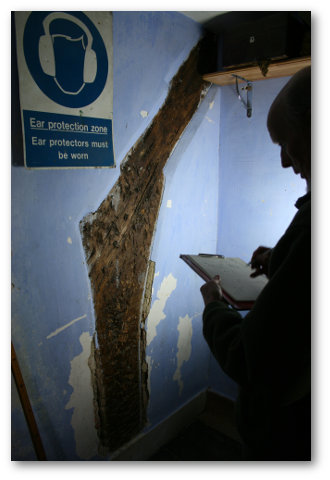 Surveys
Houses are recorded by a team of four or five people and usually takes two to three hours. The team likes to have a preliminary guided tour of the house during which the owner can point out features which may not be obvious, e.g. a blocked doorway or window now covered by wallpaper or a fireplace recently opened or removed.
During the survey all internal features are recorded and a sketch of the ground floor plan is prepared on which all measurements are noted. Other items of interest such as beams, fireplaces etc. are included. Roof spaces and cellars are most important, as it is here that original features may be seen. External features are similarly recorded in the same detail.
The report will contain scale drawings and an Interpretation of how/when the house developed. It is solely concerned with the architectural features and history of the building and will make NO REFERENCE WHATSOEVER to the current usage of rooms, the location of modern features or details of moveable objects.
New working members are most welcome - no previous experience is required - 'on the job' guidance and help will be given. Details can be obtained from the The Secretary: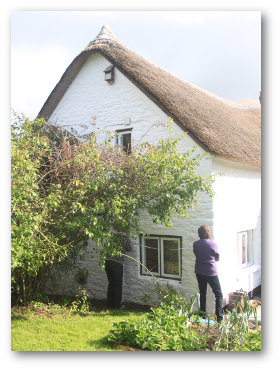 Charges
The reports are of a professional standard and are recognised as such by planning and conservation agencies. Our policy therefore is to request a donation commensurate with the work carried out and the value of the information to the householder. A suggested minimum donation of £50 for householder-initiated surveys will offset expenses incurred in visiting and researching the property, and producing the report.
Publications and Projects
To-date, over a thousand buildings have been recorded and in addition, much of the groups work has been published in the "Somerset Villages" series of books:
Many reports from 2005 onwards are available from SVBRG at a cost of 50p per page (plus postage if sent by post). If you are looking for any reports please contact Tony Beresford at reports@svbrg.org.uk who can advise you of the availability of any report and the cost of providing it.