Next meeting -
Wednesday 21st March
'Townsend, Wells: when, who, why – sleuthing key buildings and their occupants' - a presentation by Sarah Villiers.
Photo of the month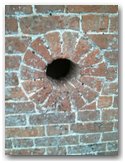 No not a "cat hole". It is an original 19C "cash point".
The workers from Gawbridge Mill used to put their hand through the hole to collect their wages.
We need more "month photos" so if you have some please email us.

We are now on Twitter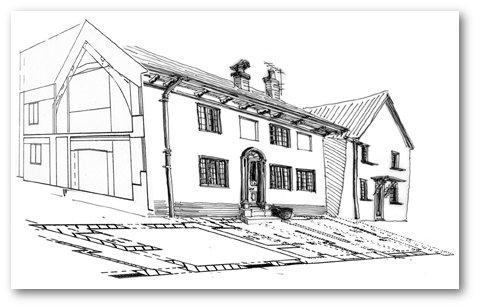 The Group
The Somerset Vernacular Building Research Group, SVBRG is a voluntary organisation founded in 1979 to record and study the traditional houses and buildings of the historic county of Somerset. Of particular interest are the smaller manor houses, farmhouses, cottages and barns which are in the local style and built of local materials.
---
Publications
Our latest book is now available.
Traditional Houses and Farms in the Parish of Trent
There are some second hand books available to purchase in our Amazon store, see the publications page for a link
We are currently working on a new web book store, further details to follow
---
Optical Character Recognition (OCR)
We have recently been running OCR software on our older printed surveys to convert them to text files, with some success.
OCR seems to have improved considerably in recent years. The software uses Googles Tesseract This is a command line program.
If you want to have a play and don't want to use typed commands then, software from this list may be worth trying as it also uses the Tesseract OCR engine.
We have not tested any of the programs listed.