Next meeting -
20th October, 7.30 pm by Zoom
Mary Chisholm will talk on the "English Gate House"
New Pages added
Training
page, in the "Surveys" menu.
Mailing list
Sign up for our mailing list and we will email you with reminders of our meetings.

We are now on Twitter
A brief history of SVBRG
pdf booklet
download.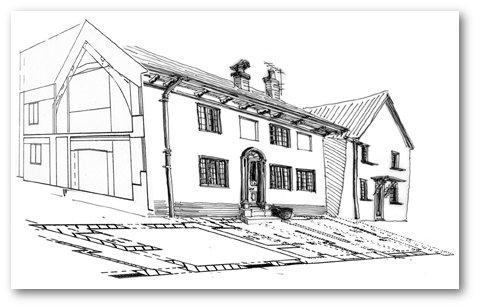 The Group
The Somerset Vernacular Building Research Group, SVBRG is a voluntary organisation founded in 1979 to record and study the traditional houses and buildings of the historic county of Somerset. Of particular interest are the smaller manor houses, farmhouses, cottages and barns which are in the local style and built of local materials.
---
Latest News
Clearly we are unable to run our regular meetings, so we are now planning regular Zoom meetings. This is all new to us so it may take time to get things running smoothly. Lectures will be prerecorded with questions after the showing. If you feel you are able to do a presentation, it is easy, then have a look at the instructions and links on our Zoom page. This will be updated as we learn more. You will be advised of the planned meetings via the normal emails.
---
Latest research
An article on the
Stone Frames Windows (pdf)
in the Darshill, Ham and Bowlish Hamlets of Shepton Mallet
---
Snipits
A collection of interesting historical and building related items from around the web.