Next meeting - 17th May
The Rescue & Repair of Pilton Barn. Bob Ladd
New pages added
Previous speakers websites added to links
Old OS maps available on line from National Museum of Scotland, see links
Membership
Membership
is open to all, expert and non expert alike. The Group has a membership of some 70 people from all walks of life. A series of talks and visits for Group members is arranged during the year.
Photo of the month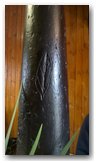 A leaf carving from the stables at Shapwick, from Paddy Thompson
We need more interesting images so please email.

We are now on Twitter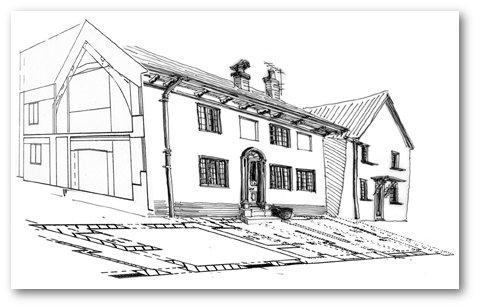 The Group
The Somerset Vernacular Building Research Group, SVBRG is a voluntary organisation founded in 1979 to record and study the traditional houses and buildings of the historic county of Somerset. Of particular interest are the smaller manor houses, farmhouses, cottages and barns which are in the local style and built of local materials.
---
Publications
Our latest book is now available.
Traditional Houses and Farms in the Parish of Trent
There are some second hand books available to purchase in our Amazon store, see the publications page for a link
We are currently working on a new web book store, further details to follow
---
CAD Software
SVBRG are currently trialling
CAD software
for are site survey drawings.