To purchase
The best way to purchase books from us is direct. Email your book orders and enquiries to
books@svbrg.org.uk
Or by post to
SVBRG, Yews Farm, East Street, Martock, TA12 6NF
Post and packing is extra, please email for details.
Please make cheques payable to 'SVBRG'
Amazon
It is possible to buy from the
SVBRG shop on Amazon
, however they charge us on each purchase so avoid if possible.
There are also some second hand books by other authors for sale here.
PUBLICATIONS by SVBRG
For over 30 years the group has surveyed every pre-1850 house in individual villages, and analysed their findings together with research on the village's history, people and tenure
Each book is A4 format, with between 40 and 100 pages full of house surveys listed chronologically, together with drawings of them or, in recent editions, colour photographs. They give a good overview of the full range of housing to survive in each village. To-date, some hundreds of buildings have been recorded and in addition, much of the Group's work has been published In the Somerset Villages' series of books:
---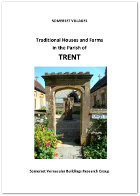 Trent Village Book
SVBRG's latest publication, in our 'Village Study Series', is now available. The official Trent book launch was on the 20th February 2016.
The book covers the geographical, geological, historical and social context of the parish, together with descriptions of 40 properties and the farming and farmsteads of the Parish. It is our first full colour publication and is the result of the work of many members of the group: carrying out documentary research, participating in surveys, writing survey reports, and finally writing the book.Trent village is now in Dorset, but before boundary changes was part of Somerset
Copies can be bought at a cost of (Sold Out) at our regular evening meetings.
---
Traditional Houses of Somerset
Jane Penoyre's wonderful book, Traditional Houses of Somerset is now available again.
The book has been reprinted and is available to buy from the Somerset Vernacular Building Research Group, of which Jane was a founding and long time member.
SVBRG are now able to offer the book at a special price of £14.00 + p&p
---
Somerset Villages series also includes: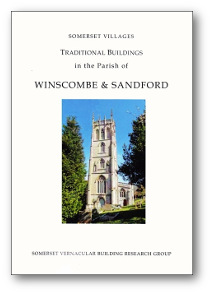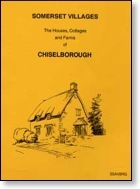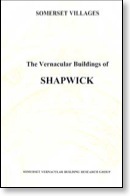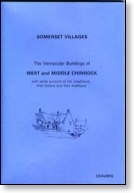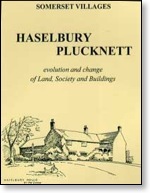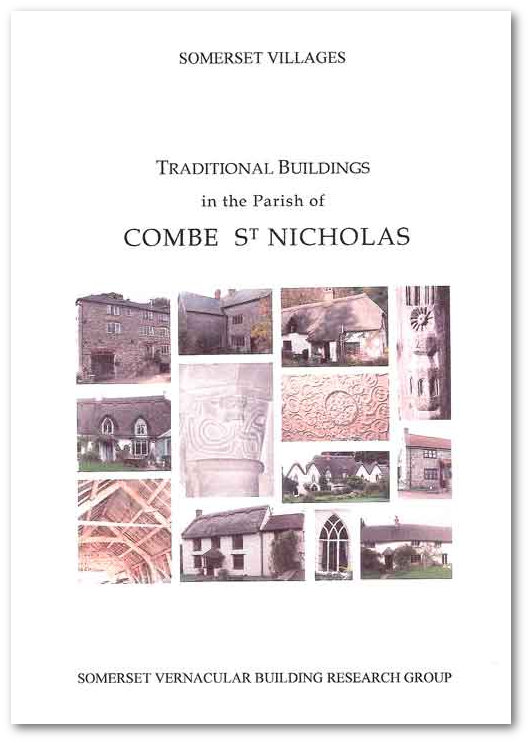 Example of a SVBRG village book
Typical contents of a SVBRG book
Price List: Excl. p&p
From our Villages series: (Special price for members)
Winscombe and Sandford £14 (Members £12.50)
Alford and Lovington (Sold Out)
Batcombe £7.50
Butleigh (Sold Out)
West and Middle Chinnock £7.00
Chiselborough £8.25 (Members £4.15)
Combe St Nicholas £10.00 (Members £8.00)
Compton Dundon £10.00 (Members £8.00)
Haselbury Plucknett £8.50 (Members £3.75)
Long Load (Sold Out)
Shapwick (Sold Out) (part of a multidisciplinary study with members of Bristol University and King Alfred's College Winchester)
Stogursey £20.00
---
The Dovecotes of Historical Somerset
By John and Pamela McCann
Books available from SVBRG on Amazon. It explains very clearly how and why dovecotes were built. It is well illustrated (John is was professional photographer), and gives full descriptions of some sort of dovecote in over 100 parishes.
Link to the late Joh McCann's website for futher information.
---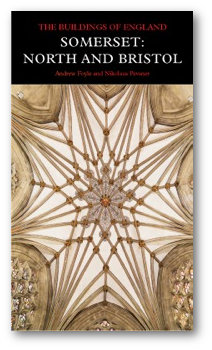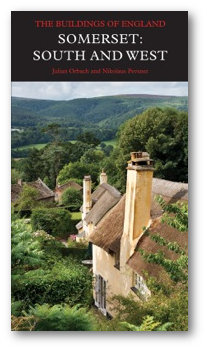 Pevsner
There are two updated versions of Pevsner for Somerset that have been re-worked recently, one by group member Julian Orbach.
SVBRG does not hold stocks of these but they are published by Yale Books