Monthly talks on building history and vernacular architecture, with a emphasis on Somerset.
Guests are welcome. A suggested donation of £2 would be gratefully received by our treasurer for those that are not members.
William Salmon is now co-ordinating the programme and would appreciate suggestions of speakers / subjects / visits from you.
All meetings are at The Meadway Hall, Compton Dundon at 7.30pm unless advised differently. - Map
Nearest post code TA11 6PQ
Latitude/Longitude 51.092802,-2.7368016
OS map ref ST485329
SVBRG - Program of events 2019
Wednesday 16 January
Jill Guthrie: Historic England and vernacular building. Jill will show us some of the buildings she has reviewed for HE recently, projects she has helped with, and what gets them excited.
Wednesday 20 February
Members' Evening, where any member can give a short presentation on a building, construction feature or technique they have surveyed recently. Principally a show of recent survey reports.
Wednesday 20 March
Mike Heaton. Originally a below-ground archaeologist, he now does more above ground (buildings) in the Wessex area, often writing Heritage Statements for planning applications.
"Complete cross frames of late 16th century jettied shops, revealed during refurbishment of the last gentlemen's outfitters in Bath (now Cafe Nero)," from his website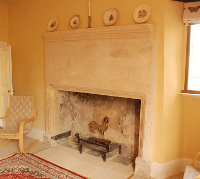 Wednesday 17 April 
Julie Haddow. Julie has a business (limerepair.com) that has remedied many troubled old buildings with damp problems, as well as working on delicate internal plaster decoration at places like Mellifont Abbey. Most are in Somerset, such as Fforden, a house we surveyed for our Combe St Nicholas book.
Wednesday 15 May
Hopefully Susanna van Rose (subject to be confirmed later)
Wednesday 16 October
John and Denny on Church Houses incl. Milborne Port .
Wednesday 20 November
AGM and Reports by Darshill and Bowlish Team (Shepton Mallet)
---
Other local meeting & talks
Martock Local History Group
They meet in Martock each month at the Primary School in Elmleigh Road. The meetings are on the 4th Tuesday of each month. Our aim is to have lectures during the winter months and organise visits, field walking and more outdoor activities during the summer.
Tintinhull Local History Group
All evening meetings 7.30pm Tintinhull Village Hall. Vicarage Street.(Unless otherwise stated). NON MEMBERS WELCOME - £3 entrance fee. - Members entrance fee £1.
Glastonbury Antiquarian Society
See website for meeting details.
Mailing list
Sign up for our mailing list and we will email you with reminders of our meetings.