Monthly talks on building history and vernacular architecture, with a emphasis on Somerset.
Guests are welcome. A suggested donation of £2 would be gratefully received by our treasurer for those that are not members.
William Salmon is now co-ordinating the programme and would appreciate suggestions of speakers / subjects / visits from you.
All meetings are at The Meadway Hall, Compton Dundon at 7.30pm unless advised differently. - Map
Nearest post code TA11 6PQ
Latitude/Longitude 51.092802,-2.7368016
OS map ref ST485329
SVBRG - Program of events 2018
21st February
Members' presentations – theme TBA
Wednesday 21st March
'Townsend, Wells: when, who, why – sleuthing key buildings and their occupants' - a presentation by Sarah Villiers.
Wednesday 18th April
Alan Keene from Anorak Communications, a filmmaking group who create documentaries on local social history, and promotional videos for charities and community projects. Alan will be showing two films. 'Damsels in Distress', directed by Colin Mayes, is around 45 minutes and covers ten water wheels, mainly in the South Somerset area, including Rowlands Mill, Little Norton, Hainbury Ilchester (archimedes), Dunster and Mangerton. Some are preserved and working and producing flour, others are static or forming elements of museums, while some are semi-derelict. Each mill has a different story to tell and a particular interest of its own. They almost always lie in beautiful locations, and hold a fascination for all ages. The second film is 17 minutes in length and covers the recent rebuilding of a small mill waterwheel just outside of Chaffcombe, near Chard.
May
There will be no evening meeting in May. Instead we have an early Summer Visit on Friday 25 th May to The Chantry, Ilminster. Please see below for full details.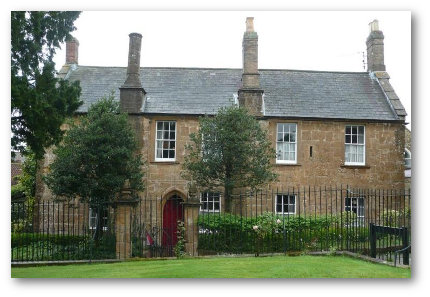 Friday 25th May
At The Chantry, Ilminster, 2pm. A guided tour by William Lucy, the owner of this late 15 th century Grade II* listed building adjoining St. Mary's Church. Maximum 20 in party. Early booking recommended. £5 per person. To book, please contact William Salmon at
meetings@svbrg.org.uk
or 01458 4422
October
New season of meetings start, details to follow.
---
Other local meeting & talks
Martock Local History Group
They meet in Martock each month at the Primary School in Elmleigh Road. The meetings are on the 4th Tuesday of each month. Our aim is to have lectures during the winter months and organise visits, field walking and more outdoor activities during the summer.
Tintinhull Local History Group
All evening meetings 7.30pm Tintinhull Village Hall. Vicarage Street.(Unless otherwise stated). NON MEMBERS WELCOME - £3 entrance fee. - Members entrance fee £1.
Glastonbury Antiquarian Society
See website for meeting details.
Mailing list
Sign up for our mailing list and we will email you with reminders of our meetings.