Monthly talks on building history and vernacular architecture, with a emphasis on Somerset.
Guests are welcome. A suggested donation of £2 would be gratefully received by our treasurer for those that are not members.
Mary is now co-ordinating the programme and would appreciate suggestions of speakers / subjects / visits from you.
All meetings are at The Meadway Hall, Compton Dundon at 7.30pm unless advised differently. - Map
Nearest post code TA11 6PQ
Latitude/Longitude 51.092802,-2.7368016
OS map ref ST485329
SVBRG - Program of events 2021
All live meetings cancelled until further notice
Clearly we are unable to run our regular meetings, so we are now planning regular Zoom meetings.
Zoom meetings
Links to meetings will be provided by the usual emails.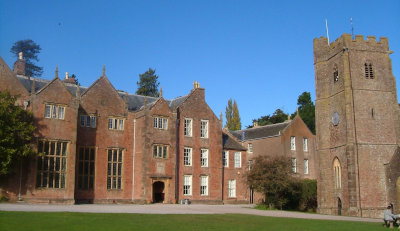 17th February 2021 at 7.30pm
Stuart Baylock will talk on Nettlecombe Court.
Nettlecombe Court lies in a secluded valley at the eastern edge of Exmoor National Park. The house is a striking example of a Tudor and Georgian country mansion set within its own grounds. It is the swansong of the great mediaeval hall built onto an earlier house, full of good plasterwork of different periods and still in the ownership of the family who built it. Stuart is a professional archaeologist and gave us an excellent talk on Greenham Barton last year"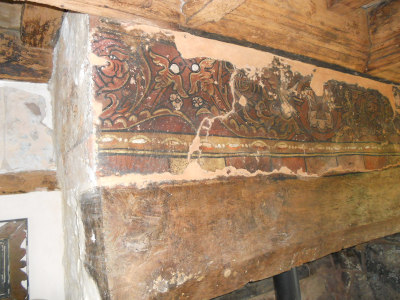 17th March 2021
Duncan James will talk on "Decorating the Timber-Framed House in the 15th to 17th Century"
21st April, 7.30 pm
Dr Kate Whitaker on "Building with Sarsen stones in southern England" based on a talk she gave to the Wiltshire Buildings Record annual symposium in 2019. Recent research on the movement of the stones that form Stonehenge make this topical!
19 May, 7.30pm
Professor Ronald Hutton M.A.(Cantab.), D.Phil.(Oxon.), F.R.Hist.S., F.S.A., FLSW, FBA will talk on Village Magic and Witchcraft. He is a leading authority on history of the British Isles in the sixteenth and seventeenth centuries, on ancient and medieval paganism and magic, and on the global context of witchcraft beliefs. Also the leading historian of the ritual year in Britain and of modern paganism. And a prolific author.
16 June, 6pm
Walkabout in Coat led by Fergus Dowding, using our new loudspeaker.
---
Mailing list
Sign up for our mailing list and we will email you with reminders of our meetings.
---
Other local meeting & talks
Martock Local History Group
They meet in Martock each month at the Primary School in Elmleigh Road. The meetings are on the 4th Tuesday of each month. Our aim is to have lectures during the winter months and organise visits, field walking and more outdoor activities during the summer.
Tintinhull Local History Group
All evening meetings 7.30pm Tintinhull Village Hall. Vicarage Street.(Unless otherwise stated). NON MEMBERS WELCOME - £3 entrance fee. - Members entrance fee £1.