The challenge of surveying old buildings
The difficulty with recording any building is that you can only record what is evident at the time. Restoration or modifications can easily blend in to the historical details and confuse the interpretation. Over time and with further research details may become apparent that could not have previously been observed.
The Treasurers House, at Martock was surveyed in 1986, copy of the report can be found here, Treasurers House.
The Gable Window
The gable window as it is currently, left hand image, gives no indication that it is not totally original. However the same window was surveyed 1883 by the Architectural Association, right hand image. The current window appears twice the height of the earlier survey and has acquired a transom. The 1883 survey notes the underside of window is at 12ft. The position of the current window head also looks unusual, being off centre and behind the roof timbers. On the earlier survey it is centrally placed.
The full drawing from the 1883 survey.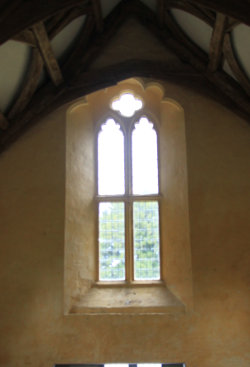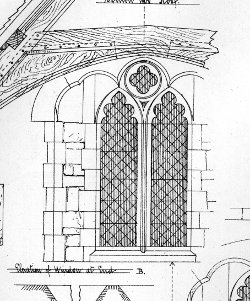 The Demolished Cottage
Hamstone quickly weathers to hide alterations. This is clearly demonstrated by the Gable wall which shows little sign of the cottage that was once attached. Demolished in the 1950's.
The report did correctly identify "later additions that have now been removed".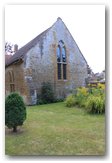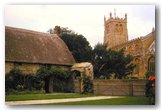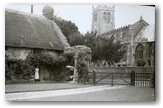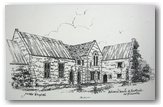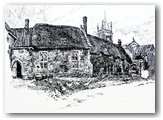 The Flagstone Floor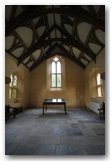 Later additions may look authentic. The "new" flagstone floor was provided by Castle Reclamation.
Note also the white ceiling. In the 1883 survey the rafters were exposed.