Weds 16th November
AGM & Social Evening with Members Mini Presentations
New pages added
Kingsbury parish looks likely to be come the subject of our next village project.
Membership
Membership
is open to all, expert and non expert alike. The Group has a membership of some 70 people from all walks of life. A series of talks and visits for Group members is arranged during the year.
Architectural term of the week - "Cyma"
Cyma — molding of double curvature, combining the convex ovolo and concave cavetto. When the concave part is uppermost, it is called a cyma recta but if the convex portion is at the top, it is called a Cyma reversa. 'Cyma stops' are referenced in early SVBRG surveys.

We are now on Twitter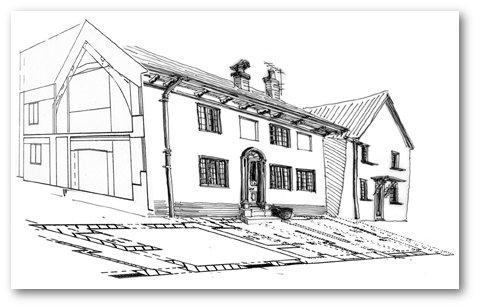 The Group
The Somerset Vernacular Building Research Group, SVBRG is a voluntary organisation founded in 1979 to record and study the traditional houses and buildings of the historic county of Somerset. Of particular interest are the smaller manor houses, farmhouses, cottages and barns which are in the local style and built of local materials.
---
Great Barns Lecture
An interesting and well attended talk on Barns by Ken Bonham.
For further information see the
Great Barns website
.
If your interested in the software Ken uses for his drawings it is
Sketchup, which is free to try.
.
---
Publications
Our latest book is now available.
Traditional Houses and Farms in the Parish of Trent
There are some second hand books available to purchase in our Amazon store, see the publications page for a link
We are currently working on a new web book store, further details to follow
---
Cob building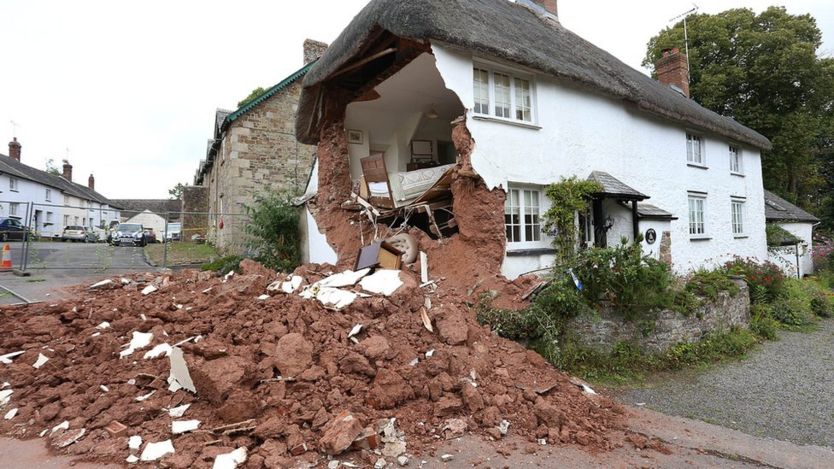 No problem measuring the wall thicknesses here... From an article on the
bbc
website